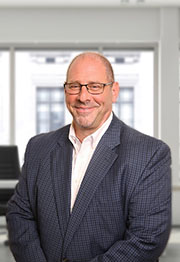 Andrew Saluan
Owner & Managing Broker
Professional License | Florida Real Estate Broker
With almost 25 years of commercial brokerage, tenant representation, asset management and development history in the SW Florida market, Andrew Saluan has extensive experience in all facets of the Commercial Real Estate industry.
Mr. Saluan has been a party to Hundreds of Millions of Dollars in commercial real estate transactions ranging from buyer and seller representation in raw land, shopping center and office sales to lease transactions from 1,000 sq. ft. users to national tenant anchor spaces of over 30,000 sq. ft.
This unique combination of expertise including commercial property management, leasing, complete asset management, land entitlements, and the development of both residential and commercial projects, provide Mr. Saluan with the background and resources to provide solutions in all phases of the Commercial Real Estate industry.
In recent years, Mr. Saluan has focused his expertise on the acquisition, leasing and asset management services for retail and office properties ranging from 4,000 square feet to over 200,000 sq. ft. These include centers which are unanchored as well as properties anchored by national tenants.
Andrew is a graduate of John Carroll University in Cleveland, Ohio with a degree in Business Finance. He holds a Juris Docorate from Cleveland State University, John Marshall College of Law.
Associations
Member of the Magis Advisory Group for John Carroll University
Member of the Royal Palm Academy Board of Directors
Past Member of the Cleveland Clinic Florida, Naples Leadership Board
Member of the Collier County Bar Association
Member of the Florida Bar Association
Member of ICSC
Member of the Naples Area Board of Realtors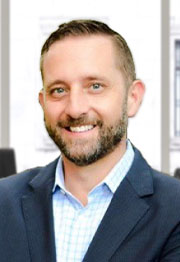 Hamish Williams
Senior Vice President / Sales/Leasing
With more than 27 years of real estate experience in the USA and Europe, Williams joins AJS Realty Group from Equity LLC, where he helped establish and grow the Equity offices in Florida in as both a manger-broker and later in a transactional role. Williams originally entered the Southwest Florida market in 2011 when he joined CBRE – SWFL (now CRE Consultants). Previous experience includes serving as the Head of Office and Industrial departments at Cushman & Wakefield in Budapest Hungary. Williams also held the position of Director of Office and Hotels & Leisure for Colliers International – Hungary.
In addition to his commercial real estate knowledge, Williams specializes in healthcare, office, industrial, retail and hospitality sales and leasing with a specific emphasis on 1031 Like-Kind Exchanges.
Williams presents a track record of transaction success, serving a host of local Southwest Florida clients such as Vanish Vein & Laser Center, Alpine Restaurant, Burn Bootcamp -Estero, Specialists in Implant Dentistry and SWLF Electrical Supply. He is also involved in development projects, including Piper Medical Building, Sabal Bay Centre and Hilton Garden Inn – Coconut Point.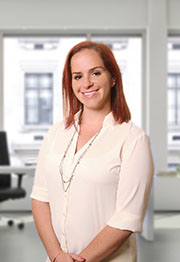 Gina Salvatori
Property Management / Leasing Associate
Ms. Salvatori is a recent graduate of Florida Gulf Coast University with a bachelor's degree in business management. While attending Florida Gulf Coast, Ms. Salvatori worked for AJS Realty Group as an intern, continuing her employment with AJS Realty Group after graduation where she has specialized in marketing, property management and leasing of commercial properties, having received her CAM license from Larson Educational Services.
Ms. Salvatori is a lifelong resident of Naples, and has established many business and professional relationships throughout the Southwest Florida community. Ms. Salvatori's personal dedication, and her familiarity with Southwest Florida, the Southwest Florida market and the players in the local commercial real estate industry, provides her with invaluable insight in her analysis of commercial properties, and how to market properties for lease or sale.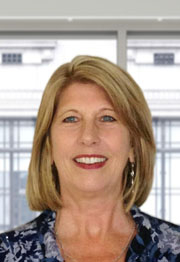 Lisa Paul
Asset Management/Office Administration
Lisa rejoins the AJS Realty team bringing a wealth of experience and fresh insight to our asset management and brokerage services. She has been actively involved in the commercial real estate services industry in Southwest Florida for over 30 years. Lisa was instrumental in the operations of some of Naples' initial commercial developments working for Collier Enterprises, Neapolitan Enterprises and eventually, The Lutgert Companies, where she opened The Mercato, a 500,000 sq. ft. mixed use development. The experience gained on these properties provided her with an overall in-depth knowledge of building management, including vendor management, customer service, tenant relations, financial reporting, capital and operating budgets, marketing, leasing and lease administration.
Lisa transitioned into third party management by connecting with AJS Realty Group in 2012 where she implemented growth and proficiency within the property management division. She later teamed up with Hoffmann Commercial Real Estate managing several family owned office and retail properties on Fifth Avenue South in downtown Naples. Recently, she opened a third-party management satellite office in Naples for Cushman and Wakefield Commercial Properties overseeing a portfolio of office, retail and industrial properties.
Lisa is a graduate of the University of Toledo in Toledo, Ohio with a bachelor's degree in Intergovernmental Relations and an Associate's Degree in Paralegal Technology.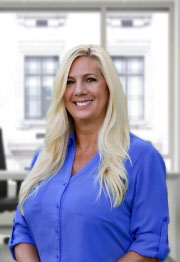 Dawn Mayor
Asset Management/Office Administrator
Dawn has 16 years of experience in the Real Estate Industry, with a diverse background in administration, accounting, commercial and residential property management.
A lifelong resident of Naples, Dawn joined Cameron Real Estate Services, Inc. as the Administrative Coordinator in 2004. Prior to joining AJS, Dawn was a Commercial/Residential Property Manager at Equity, she brings a well-rounded background to the team in all aspects of the administration and property management operations.
Dawn is licensed in Florida as a Community Association Manager.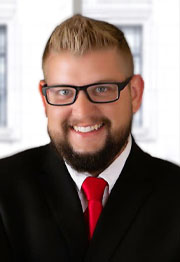 Micahel Cassin
Property Manager/ Asset Management
Michael has joined the AJS Realty team with over 12 years of Commercial Property Management experience. His experience includes all aspects of accounting, as well as asset property management. He received his CAM license in 2021.
His past accounting experience including accounts receivable, financial reports, accounts payable and all aspects of property accounting have served him well as he transitioned to Asset Management.   His strength in property management include Customer Service, tenant relations, working with vendors and good communication with owners. He works with building staff and vendors with quick response time.
Michael's first property management position was with Commercial Property Management Services. Commercial Property Southwest Florida (Cushman and Wakefield) bought CPMS in 2015 where Michael continued for the past 7 years.  He has lived in Cape Coral since 1999.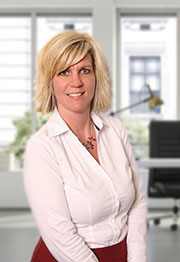 Holly J. Brouwer
Property Accountant
Living in In Naples since 1995, Holly is an experienced and highly engaged accounting professional who has been in the business for nearly twenty-five years. Holly has worked in the construction, insurance, software development and real estate markets.
Prior to coming to AJS Realty Group, Holly worked at John R Wood Properties as part of their staff accounting team. Holly brings her expertise in all areas of finance, accounting, operations, sales, marketing, compliance and administration to our team.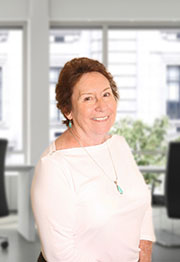 Carol Brundage
Property Accountant
Carol has forty years of experience as a highly skilled accounting professional, with a diverse background in commercial property management accounting, as well as the construction industry.
Upon arriving in Naples in 1996, Carol joined Cameron Real Estate Services, Inc. as the Comptroller for the Property Management Division, until joining AJS Realty Group Inc. in 2015.  She brings a well-rounded background to the team in all aspects of the accounting process, management,  and  business operations.
Carol is licensed in Florida as a Real Estate Sales Associate.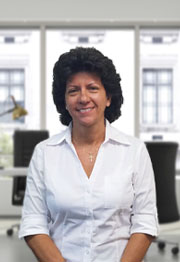 Lisa Kulsen
Property Accountant
Lisa has been living in Naples for 17 years. She has 20 years experience working as an accounting professional as well as 10 years experience working in the Real Estate Industry.
Prior to joining AJS Realty Group, Lisa worked in Residential Property Management and Real Estate Sales.
Lisa is a licensed FL Real Estate Sales Associate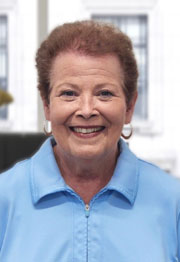 Suzanne Yorty
Property Management Accounting
Suzanne has 40 years experience working as an accounting professional.
Prior to joining AJS Realty Group, Suzanne, worked in the Hospitality industry and Medical Equipment industry.
At AJS, Suzanne will be focused on Accounts Receivable/Accounts Payable and
Suzanne has been living in Naples FL for 24 years.